As the technology becomes more and more advanced, less and fewer household items are used in new smart homes today. Your great-great-grandkids might not understand how you have lived without using a mobile phone app to control everything.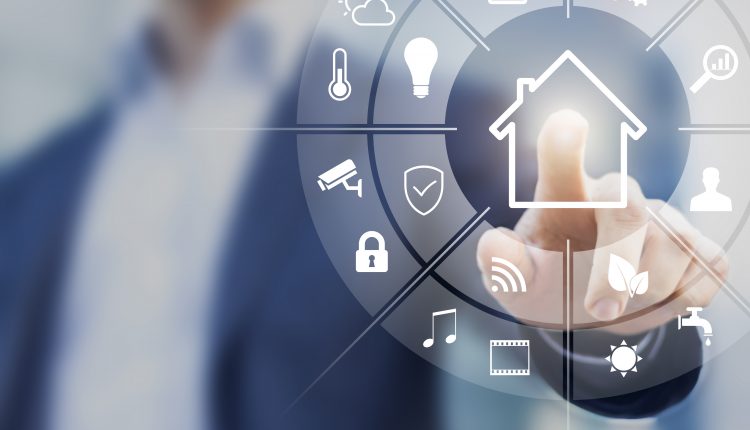 If you're planning to move into a new home or do a smart renovation, it's important to make it an up-to-date home instead of living in the past. There are a lot of developments you can use to upgrade your living to a more comfortable and convenient one. Aside from that, it also increases your home value.
There might be things in your home that will be nonexistent in the future. Here are five household features you can update!
(1) Wired Technology is not a thing anymore
Getting rid of constant wire-tangling problem is definitely a household improvement. If you're planning to remodel, there's no need to think about where the wires should go. Everything can be installed wireless, including your TV, alarm systems, and speakers.
Opting for wireless technology is a smart move. It offers a safer and more convenient living. Wireless smart security, for example, allows you to see your visitors at the front door before letting them in. As technology advances, more and more ways for comfortable living are discovered.
(2) Let your appliances do their job
Smart devices and appliances have become popular nowadays. Things like door locks, thermostats, lights and even big appliances like refrigerators, can now be controlled remotely using mobile phones or tablets. You can adjust the brightness of your lights, set your room temperature and lock your doors with just a tap on the phone.
If you're planning to upgrade your home, opting for smart living is something you should consider. It's time to learn how you can improve your productivity by allowing your appliances to work for you.
(3) Did you say switch?
Electrical switches will soon be forgotten because of smart technology. Smart lights can turn on or off if a person is present in the room or not. They can also be controlled by clapping your hands. Electrical outlets are also replaced with USB ports which makes charging your phone easier.
You never have to worry about forgetting to switch your lights off anymore. Simple things like this can give us great joy and peace of mind.
(4) Smart Entertainment
Setting up an entire room for media and AV rooms is not anymore necessary. You can watch movies by using your laptops or phones. Television and other videos are now accessible anywhere with Wi-Fi. Home projectors have also emerged as a popular and more affordable choice for entertainment.
(5) Goodbye bookshelves
As much as we love printed books, smart home technology offers easy access to reading materials. Kindles and iPads are now widely used for reading. Why live in the past when smart home automation technology is here?
We hope this article was informative. If you require the assistance on any home services, we have you covered. Ilaj is an all-around home service company. We can take your worry off on any of your home problems from maid service, pest control service, AC service, plumbing service, smart home solutions and many more! Get in touch now!
The Ilaj Services app gives you access to curated and certified home services on your palm. Download the App from your Apple Store or Play Store or visit the website on www.ilaj.ae for bookings and more information.
Book Now
Smart Home Solutions in Dubai
www.ilaj.ae
Call now: 600 562 624