Marie Kondo, famous Japanese organizing consultant has taught us that declutter is a major activity one has to do. Instead of piling up all your clothes, put away those jackets you won't be needing and make space for new ones. As the seasons change, so are the fashion trends. Keep your wardrobe updated by getting rid of pieces you don't feel like wearing anymore.
It can be a little overwhelming specially if you have a lot of clothes to dispose or put aside. However, it gives you not only a decluttered closet but organized thoughts as well.
You can see and get what you want to wear for the day instead of looking at things you don't need at the moment. Aside from this, you're also able to donate them to people who might actually want to wear them.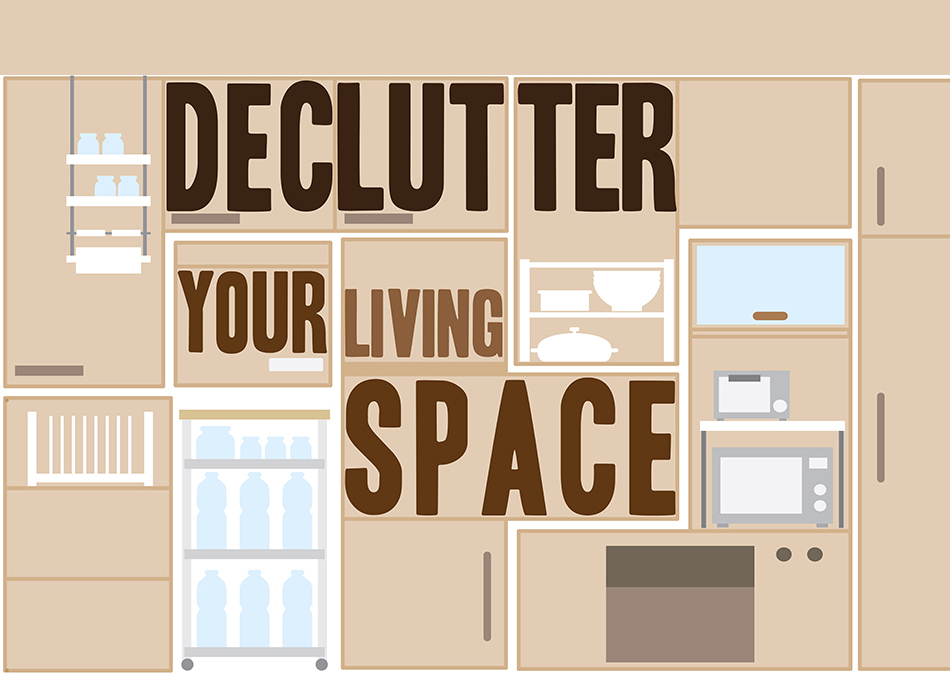 Here is a step by step guide to help you declutter your living space:
Step 1:
Take everything out of your closet. You can place them on your bed or your floors if clean. It can be a bit of a work but you'll be able to work efficiently if you can see everything and not miss a piece. While doing this, you can group them together according to clothing type.
Step 2:
When everything is out, do a little cleaning and wipe out dust or use a vacuum. It doesn't have to be a thorough cleaning. You just need a quick clean up then you're ready to proceed.
Step 3:
Go through the piles that you have grouped earlier. Select your must-haves items and put them back in your closet and drawers. Starting with the ones you like the most makes this process faster. Little by little, you're getting a hand at choosing which is right for you.
Step 4:
If your closet still has enough space, maybe you can add a bit more. But remember to choose only those items you still see yourself wearing. If it looks almost full, then take a step back and lose some.
Step 5:
Now that you've settled with your chosen clothes, it's time to pack up those that didn't make it. Get a box and put all those that's left behind and store it somewhere else for a while. You can take a look at your work and appreciate everything that you've worked hard for.
Step 6:
When everything is set up, you can now donate! Giving up garments can be a hard process because you've worked hard for it. It can take some time letting go of some items but know that it will be worth it in the end. Getting a wardrobe update can help you be more confident knowing that what you wear best represents you.
Declutter helps you know yourself by choosing what's best for you. It can be a personal thing you might love once you start doing it.
We hope this article was informative. If you require the assistance on any home services, we have you covered. Ilaj is an all-around home service company. We can take your worry off on any of your home problems from maid service, pest control service, AC service, plumbing service and many more! Get in touch now!
The Ilaj Services app gives you access to curated and certified home services on your palm. Download the App from your Apple Store or Play Store or visit the website on www.ilaj.ae for bookings and more information.
Book now
Home cleaning service Dubai
www.ilaj.ae
Call now: 600 562 624