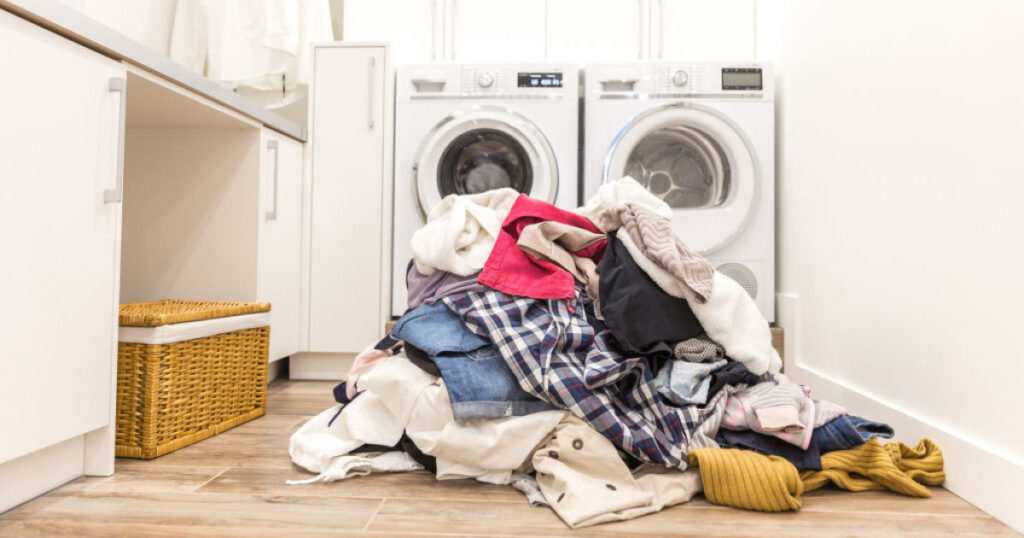 This pandemic has warned us to make everything we come into contact with should be cleaned. This has definitely made laundry a little overwhelming and more exhaustive than before. We became more conscious and worried if we're doing everything the right way, including our laundry.
We might already have a routine on how we wash our clothes even before COVID-19. However, this has made us re-think if it's still applicable now that we have to assume that everything is contaminated once exposed outside. We tend to worry so much about making everything clean that we might be overdoing our laundry. This causes us to stress about it.
Here are some things you need to know when it comes to washing your clothes during this difficult time:
(1) Re-wearing clothes
We all know how laundry can be a bit of a work and so we want to be selective in throwing clothes in the laundry hamper. If you have clothes you want to re-wear, maybe those that you only use at home and have not been exposed outside, make sure to separate them with those that are dirty. Don't let soiled clothes come into contact with those that you want to wear again.
(2) Laundry once or twice a week
If you don't want added stress by thinking about the amount of laundry you still have to do, it's better to have a schedule as to when you need to wash your garments. You don't have to change what you used to do before this pandemic and wash clothes more often. Depending on your needs, you can do laundry once or twice a week. This way, you already know when and how much laundry to expect and not be overwhelmed by it.
(3) Don't rush
Unless you have been around someone sick, you don't have to wash your clothes right away. You can get a basket to store your dirty garments and place them in a closet or your laundry room. There should be a designated place where you can put your clothes until you're ready to wash them.
(4) Not everything has to be washed
It's still not certain how long the virus that causes COVID-19 stays on a fabric. A study says that it is present on a cardboard for around 24 hours. If we were to assume the same for our clothes, we need to find a designated and isolated space where we can put our clothes that we want to re-wear. If you don't have the time to do laundry every day, you can use a sanitizer or wait it out for at least 24 hours before re-wearing your clothes. Remember to separate them from the clean ones to prevent contamination.
(5) Simple washing is still applicable
You don't have to wash your clothes in a different way than before. Using a detergent is enough to make them clean and get rid of germs. You don't have to do anything different unless you're washing clothes of someone sick. In this case, make sure to wear hand gloves before touching the garments and avoid contact. Wash your hands properly after washing the clothes.
We hope this article was informative. If you require the assistance on any home services, we have you covered. Ilaj is an all-around home service company. We can take your worry off on any of your home problems from maid service, pest control service, AC service, plumbing service, smart home solutions and many more! Get in touch now!
The Ilaj Services app gives you access to curated and certified home services on your palm. Download the App from your Apple Store or Play Store or visit the website on www.ilaj.ae for bookings and more information.
Book now
Home cleaning service Dubai
www.ilaj.ae
Call now: 600 562 624