When it's starting to feel warm, you might want to bring some of your plants outside with you. Maybe it's time for a change of scenery and who knows, it might actually be better for them.
While some plants love being indoors, there are a few that lives best with bright lights. If you're planning to move them outside, it's recommended to slowly introduce them with direct sunlight than having them exposed right away in order to prevent sunburn. Yes, plants can also be hurt with sun exposure!
You can place them in a shady area first for a few weeks before having direct sunlight on them. Aside from that, it's also important to choose a spot where it's safe in case of heavy rains and strong winds.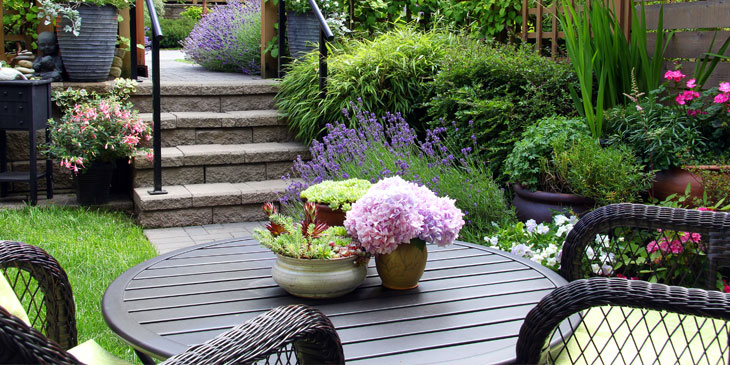 Here are seven houseplants you can move outside:
(1) Cacti and Succulents
These desert plants are often assumed to survive when exposed in the full sun right away. This is one of the common mistakes you don't want to happen to you. Slowly adapting them to the heat of the sun is still important to avoid sunburn for your plants. Although they like to be in spaces with bright light, it doesn't necessarily mean that they can instantly be placed under the heat of the sun.
(2) Ponytail Palm (Beaucarnearecurvata)
Ponytail palm can survive both in lower light atmospheres and in full sun. It's a perfect choice for people who want plants with low maintenance. When placed outside, it produces flower stalks and could get as high as 20 feet up. Like succulent plants, the soil should be dried out between watering.
(3) Croton (Codiaeumvariegatum)
Croton is known to be specific when it comes to how much water it gets. It cannot have too much or too little water, or else, its leaves will fall. It grows healthily when the soil is kept moist. It has a famous colorful feature and actually loves sunlight.
(4) Hoya
Hoya plants are able to contain much moisture in their leaves which allow them to endure direct sunlight. They prefer bright light and moist soil. These are known to be hanging window plants. Maybe it's time to acquaint them outside.
(5) Amaryllis
You might not know that amaryllis also love being outside. You might see them blooming in no time when watered regularly.
(6) Ficus
Ficus can also live outdoors but if it's doing well where you initially put it, don't make sudden changes. It's also important to know where your plants grow best in order to maintain their healthy condition. When having this plant moved, there's no need to worry if you notice some leaves falling, which is a normal thing to happen.
(7) Snake plant (Sansevieria)
Snake plants are not as particular as other plants. They can survive in both indoors and outdoors.
We hope this article was informative. If you require the assistance on any home services, we have you covered. Ilaj is an all-around home service company. We can take your worry off on any of your home problems from maid service, pest control service, AC service, plumbing service and many more! Get in touch now!
The Ilaj Services app gives you access to curated and certified home services on your palm. Download the App from your Apple Store or Play Store or visit the website on www.ilaj.ae for bookings and more information.
Book now
Home cleaning services dubai
www.ilaj.ae
Call now: 600 562 624