Wooden utensils are one of the most used tools in the kitchen. Its long-lasting functionality makes it a great choice because it does not damage pots and pans.
It is also safe for hot surfaces which is an advantage when it comes to plastic materials. This makes wooden utensils up the ladder in terms of functionality and importance as a cooking tool. But if you love to cook, then you know how dirty it can get with different recipes. You might unconsciously be ruining your quality wooden spoon with improper cleaning procedures.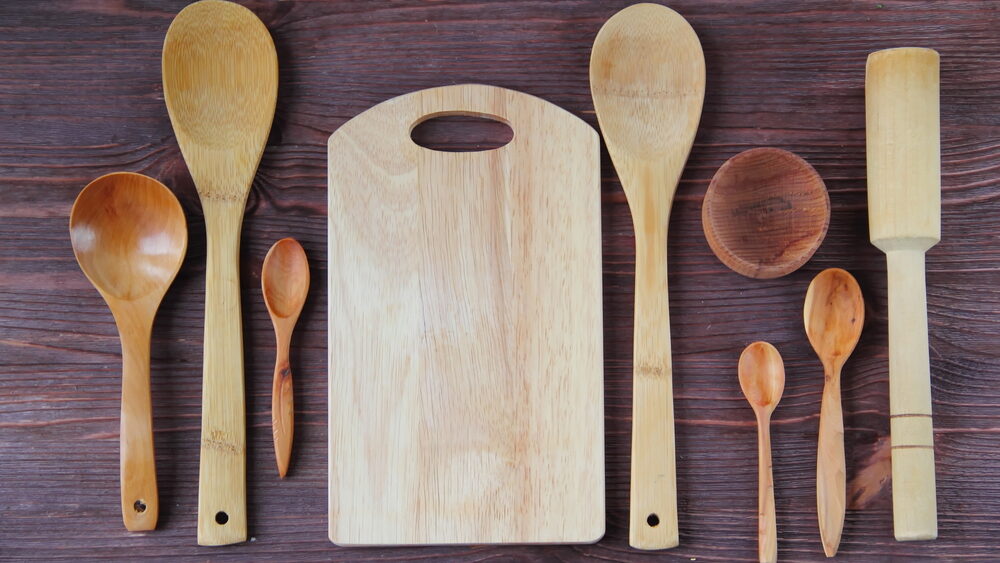 Here are 6 guidelines to keep your kitchen tools for longer:
(1) Too much heat means danger
You should not put wooden utensils or any wooden kitchen tools into the dishwasher. Exposure to heat and steam for a longer period of time will cause it to crack. Although it is safe for hot surfaces, keep in mind that longer duration of heat contact can cause damage.
(2) Use the right formula
Don't take too much time washing it. Detergents tend to have damaging chemicals to wooden materials. A hot soapy water is recommended when it comes to washing it after use. Remember that common washing procedures is not applicable to all kitchen tools.
(3) Soaking is not helping
Leaving wooden utensils to soak on water can lose its quality and strength. Make it a habit to wash your dishes right away after use.
(4) Dry it properly
Letting it dry without wiping down water remnants can also have a negative effect on its quality. Make sure to dry it first using a cloth or towel before allowing to fully air dry.
(5) A slice of lemon can help
It's not a surprise that utensils can have strong odors depending on the recipe we used it on. It can be annoying to find the smell still present even after washing it the 3rd time. You can use lemon to get rid of any unpleasant scent and let air dry.
(6) Mineral oil does wonders
If you want additional protection for your utensils, make use of natural mineral oil. It helps wooden materials withstand water, heat and other deterioration caused by being frequently used in the kitchen.
We hope this article was informative. If you require assistance on any home services, we have you covered. Ilaj is an all-around home service company. We can take your worry off on any of your home problems from maid service, pest control service, AC service, plumbing service, smart home and many more! Get in touch now!
Ilaj Home Services app gives you access rated and certified home services team on your palm. Download the App from your Apple Store or Play Store
Book Now,
Kitchen Cleaning service Dubai
www.ilaj.ae
Call now at 600-562-624