If you are thinking of making smart upgrades to your home, start with your electrical system! Here are a few electrical upgrades you should consider. You have always taken the good old' light-switch-on-the-wall for granted, but now, electricians can do so much more than that.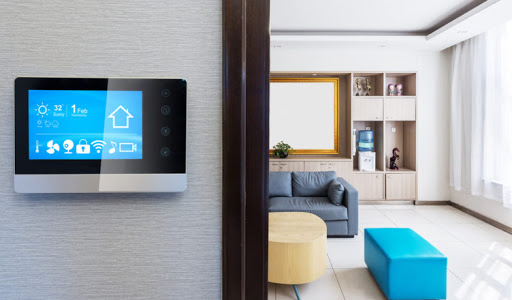 1. Smart switches
Smart switches are the number one request right now. These are replacing traditional lighting timer, such as those on floodlights, for outdoor lighting. The smart switch allows more flexibility than a simple timer allows, and means that you can control the lighting from your phone even if you forget to set it up before you leave home. It is not only convenient, but also adds a sense of security for people. It can control it from the phone and make it look like someone's home.
2. Remote-controlled ceiling fans
Many fans now come with remotes that let you control the light and the fan. This is different from before because they used to be wired separately, but now you do not even have to get out of bed to turn off the light and turn on the fan.
3. Remote-controlled shades
Noticing a trend here? Many customers are requesting electric shades that are controlled from a remote, as well. That is especially handy for tall windows that would require a ladder to reach.
4. Outlets directly behind wall-mounted TVs or projectors
As far as creative electrical outlet placement, now usually fix outlets directly behind wall-mounted TVs or projectors so that you don't have to worry about unsightly wires trailing down your wall.
5. Baseboard outlets
Much like hiding outlets behind TVs, placing your regular wall outlets on baseboards instead of the wall creates a cleaner, more polished look.
6. Chandelier lifts
Yes, you read that right. If you have a taller ceiling and a heavy chandelier, a chandelier lift gives you the ability to lower the light to floor level.
This comes in handy for cleaning, changing light bulbs, and for the initial installation.
7. Smart outlets
USB outlets are a big thing, especially in the kitchen, laundry rooms, by the bed. It just cleans up the space.
Installing USB outlets cuts down on the need for charging blocks since you can plug USB cords directly into the wall. In an age when phones, tablets, and other smart devices all rely on USB charging, it's a clever upgrade.
8. Home automation
Smart home automation is a very big trend right now, especially when it comes to setting up a network of appliances on a smart home device.
Not only can you control devices one by one through your phone, you can also interconnect your devices with voice commands to your smart home device that trigger a set of automated home "events." For instance, you might tell your smart home device "good night," which will cause it to lower the lights, lower the thermostat, and turn off the TV. Or, you could say "entertain" to have it turn on a favorite playlist. These touch-free commands are particularly impactful during pandemic times, when there's an increased awareness of germ transmission.
Home automation upgrades also encompass smart thermostats, which help regulate energy output to save money in the long run.
9. Energy consumption monitors
If your energy consumption is important, you can now monitor it through an app.  While several companies provide this type of service, it is a request people are becoming increasingly interested in. It's an app so you can see what's going on and tells you your usage, what's running, and what time of day."
10. Backup generators
This one's especially handy in areas that are hit by hurricanes or other strong storms, since it will save you from blackouts. If the power goes out, the backup generator automatically goes on and will run all the things in the home as long as need be.
So when you are considering upgrades to make to your house on New Year, don't forget about electrical ones. They are guaranteed to make your life easier.
We hope this article was informative. If you require assistance with any home services, we have you covered. Ilaj Services is an all-around home service company. Our main aim is to provide high-quality services through curated and trusted professionals at affordable prices while maintaining the highest level of safety and security.
We can take your worry off on any of your home problems from Electrical & plumbing services, pest control service, AC service, Maid and cleaning services, smart home solutions, and many more! Get in touch now!
The Ilaj Services app gives you access to curated and certified home services on your palm. Download the App from your Apple Store or Play Store or visit the website on www.ilaj.ae for bookings and more information.
Book Now
www.ilaj.ae
Call now: 600 562 624