Beautify your Home with Ilaj Villa landscaping services
If you are looking for a garden design company and landscape designer, then you're come to the right place. At Ilaj Landscape services, we provide professional landscaping and garden design in Dubai, We can turn your space into your own peaceful oasis. Over the years, we have been unswervingly committed to quality, value and customer satisfaction to become one of Dubai's leading landscaping company. Our landscape design solutions can be customized according to your needs, regardless of the size of your residential Villa or budget; we also provide services for real estate developers, townhouse society, community, institutions, hotels, healthcare providers, parks and private luxury residences villa, and take care of business and Villa Residential landscapes services.
What sets us apart from other landscaping companies in Dubai is that our certified expert fully understand and meet your needs in order to provide the best landscaping and construction to you and maintain strong relationships. Your service and satisfaction are at the heart of our business.
Our service portfolio in commercial landscaping and Residential landscaping includes landscape architecture, design, development and implementation, maintenance, nursery and garden design and many more.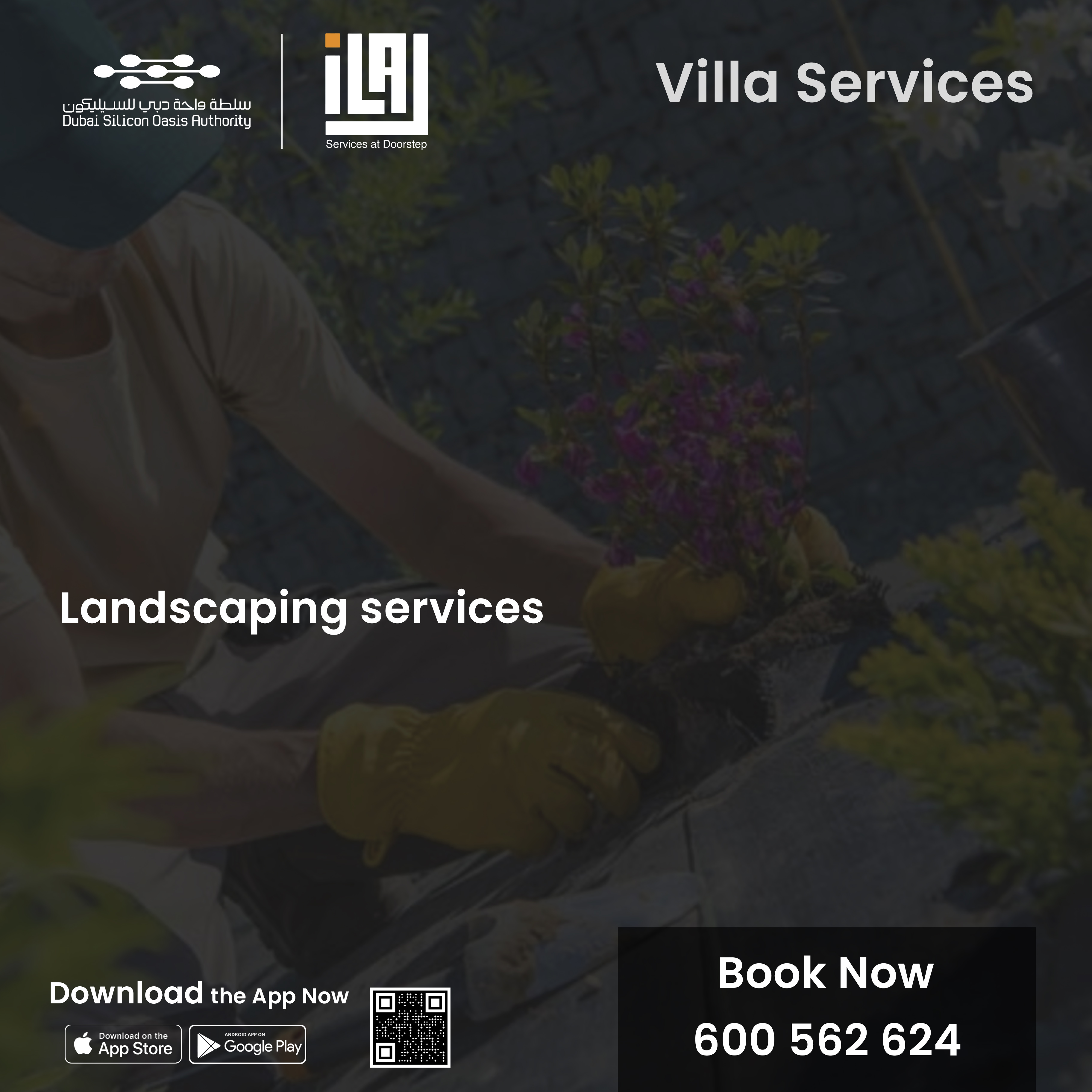 Ilaj Landscape Services in Dubai can meet all your villa landscaping and garden designing or redesigning requirements, from landscaping to plant selection and maintenance, whether you dream of a well-kept Residential Villa landscape or a professional commercial landscape. We follow a clear and logical process: Our experienced landscape professional expert starts with detailed architectural landscape planning and provides reliable guidance for your design space within your budget. Therefore, you can also check which landscape design elements you prefer, so that we can better turn your dreams into reality at the top of the landscape design industry.