Our home cleaning products are what we depend on when it comes to making sure that our home is a clean and healthy environment for us and our families. Keeping old and outdated housekeeping supplies is one thing that homeowners tend to do as a habit.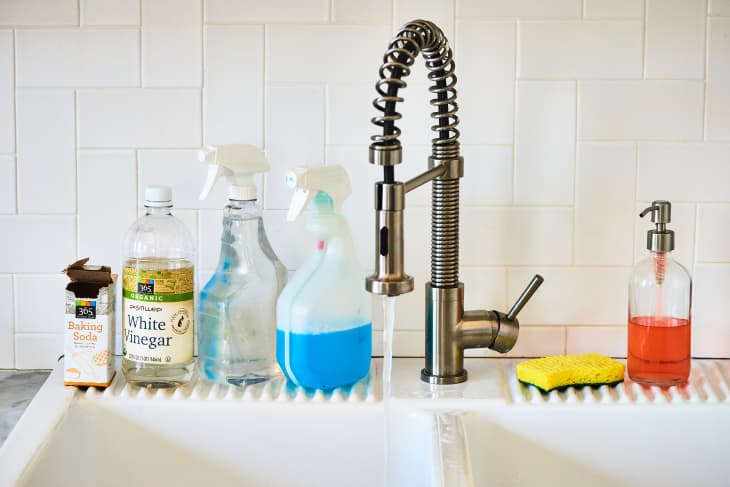 Whether it be us cleaning the house or a hired maid service, make time to check if the items we use are still effective as they used to be.
When deciding to do a deep cleaning of the house, it is important that we use the right and most effective cleaning tools. Get new stocks and look for new and more effective cleaning products. You can always do your research product preferences or seek advice from a professional cleaning company.
This article will help you with some tips of the first things you need to do when checking your deep cleaning supplies. Here are five things to guide you on what you should do to keep your home as healthy as it can be:
(1) Proper storage for your cleaning tools is important
Some deep cleaning disinfectants like hydrogen peroxide requires a dark and cool storage in order to reserve its effectiveness to decontaminate. When exposed to bright areas, it loses its capability and power to kill germs.
Keep it in a dark bottle and store in a dark place to preserve its antibacterial properties. Make sure to close the bottle properly to prevent it from losing its shelf life.
(2) Check for outdated items
If your disinfectants have been stored for too long, they may not be as powerful as they used to be. Disinfectant sprays and wipes are typically effective for only a couple of years. It is ability to disinfect degrades over time.
You can buy new stocks or choose other products like alcohol or bleach to upgrade your cleaning agents and ensure protection from harmful diseases.
(3) Use effective tools
Feather dusters are commonly used on windows and surfaces. However, we should remember that without a cleaning agent, it does not necessarily remove dirt and kill harmful germs during deep house cleaning. Instead, it just makes the dirt move around the area.
Any professional cleaning company will tell you that it is time to get rid of your feather duster. Use a microfiber cloth and an all-purpose cleaner to clean your surfaces to ensure that dirt and bacteria are not present.
(4) Replace old items
Old handheld vacuums are not the most practical thing to use when it comes to home cleaning. They contain dust and remains that prevent it to efficiently clean up messes and remove dirt.
When it comes to maintaining cleanliness in your home, choose the tools that are up to date in order to get best results. A lot of updated vacuums currently in the market have been upgraded to more efficient features.
(5) Always opt for an updated cleaning method
Old cleaning procedure includes wet mopping the floors using string mops. This method is not anymore effective since they become dirtier and unsanitary after a short period of time.
During house cleaning, floors should be vacuumed and cleaning agents should be placed or sprayed directly on them to kill germs and bacteria efficiently.
We hope this article was informative. If you need more assistance, Ilaj offers only highly trained professional cleaners or maid services. We carefully vet our staff to make sure they are trustworthy and reliable.
Get in touch now to find your ideal long-term cleaning partner.
The Ilaj Services app gives you access to curated and certified home services on your palm. Download the App from your Apple Store or Play Store or visit the website on www.ilaj.ae for bookings and more information.
Book now
Home Cleaning in Dubai
www.ilaj.ae
Call now: 600 562 624