A clean and safe environment is important in every household. Since we spend most of our time at home, we need to make sure that it is always clean. Each one of us has our own busy schedule and sometimes, removing dust and dirt or home deep cleaning is not one of them. But whether we like it or not, home cleaning is something we cannot really miss.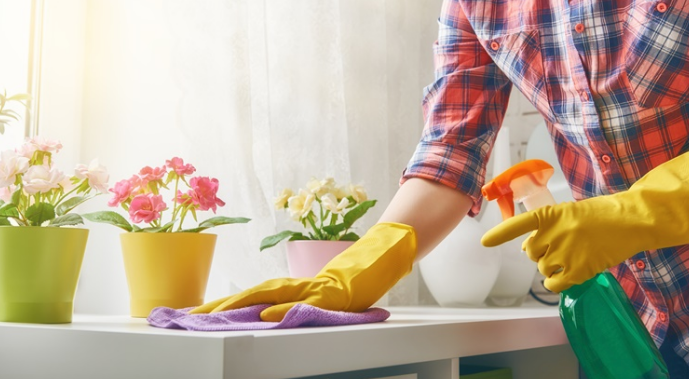 As the saying goes, prevention is better than cure. This is why it is important what we do not act only when the problem happens but also take measures to prevent them from happening.

Whether cleaning the house by ourselves or hiring a maid service, it is important to take precautionary measures. This article will tell you the three things you need to do as preemptive steps in keeping your household clean, safe and ready:
(1) A house deep-dive: check, change and replace
Smoke detectors are useless if they do not work. We need to check if dust is present and clean it right away.Replacement of batteries might also be needed if pressing the test button doesn't produce a sound or an alarm. Having them checked is important in order to make sure that they will work in case of an emergency.
Safety measures like keeping a fire extinguisher at home is essential. Check if there is corrosion, leakage, or if the needle in the pressure gauge is still in the green area. Make sure to that it is reachable but at a distance from fire-causing items like the kitchen stove.
See if it needs a new one
Changing your air filter should be done at least once in two or three months. The dust and dirt tend to accumulate making it inefficient and unsafe.
Are there things you want professionals to handle? Make appointments with professional cleaning service, pest control, maid service or any other services you need.
(2) Make the necessary purchases
If you cannot have those batteries, fire extinguishers and air filters right away, you can always go online shopping. There are available supplies you can get and have them delivered to you.
Once you have them, you can make the necessary changes and updates needed for your home. Make it a habit to take note of the tools you need so you will know what to purchase every time.
(3) Remind yourself.
If you do not want to forget about home maintenance, pest control or a deep cleaning service schedule, why not add it to your calendar? It is better to take note of them so you won't forget. You can either write it on your notebook or add an alarm in your phone, whatever works for you.
Certain parts of appliances have schedules on when they should be cleaned or replaced. For example, smoke detectors need to be tested once a month and the batteries should be replaced once or twice a year. Air filters need to be changed every two or three months and fire extinguishers should be checked every month. Always keep these in mind in order not to miss anything.
We hope this article was informative. If you need more assistance, Ilaj offers only highly trained professional cleaners or maid services. We carefully vet our staff to make sure they are trustworthy and reliable.
Get in touch now to find your ideal long-term cleaning partner.
The Ilaj Services app gives you access to curated and certified home services on your palm. Download the App from your Apple Store or Play Store or visit the website on www.ilaj.ae for bookings and more information.
Book Now
Home Cleaning Services in Dubai
www.ilaj.ae
Call now: 600 562 624